I'm a CTO at John Snow Labs, helping healthcare & life science companies put AI to good use. My interests include natural language processing, applied machine learning, and large scale distributed systems.
Natural Language Processsing
NLP in Healthcare
Data Science in Production
Data Driven Healthcare
AI Platform Architecture
Machine Learning for Fraud Detection
Natural Language Processing in Healthcare
Parallel Computer Scheduling & Workload Modeling
Agile Software Development
Model Driven Software Engineering
Healthcare
Data Science
Software Engineering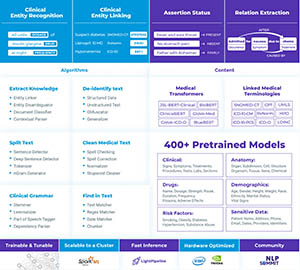 John Snow Labs' Spark NLP is an open source text processing library for Python, Java, and Scala. It provides production-grade, scalable, and trainable versions of the latest research in natural language processing.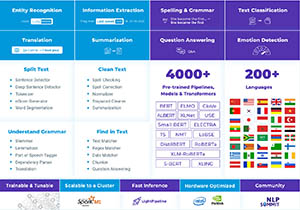 Spark NLP for Healthcare is a commercial extension of Spark NLP for clinical and biomedical text mining. It provides healthcare-specific annotators, pipelines, models, and embeddings for clinical entity recognition, clinical entity linking, entity normalization, assertion status detection, de-identification, relation extraction, and spell checking and correction. It also includes over 4000 pre-trained healthcare models, that can recognize the entities such as clinical, drugs, risk factors, anatomy, demographics, and sensitive data.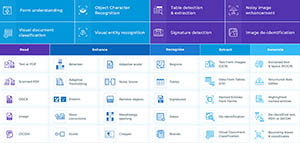 Visual NLP is another commercial extension of Spark NLP for optical character recognition (OCR) from images, scanned PDF documents, and DICOM files.[7] It is a software library built on top of Apache Spark. It provides several image pre-processing features for improving text recognition results such as adaptive thresholding and denoising, skew detection & correction, adaptive scaling, layout analysis and region detection, image cropping, removing background objects.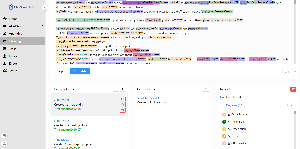 The Annotation Lab is a robust data labeling and AI/ML solution for the cloud. It enables customers to annotate their data and generate their models in a simple, fast and efficient project based workflow. The Annotation Lab is a robust data labeling and AI/ML solution for the cloud.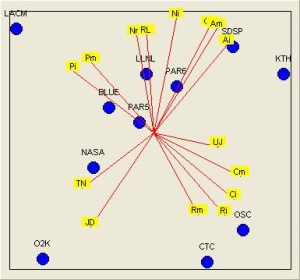 A statistical analysis tool, tailored for datasets with few observations and many variables which may be intercorrelated. Co-Plot enables visually analysing observations, variables and the correlations between them together.
Software Design
Computer Science
Software Engineering Management
Software Team Leaders Workshop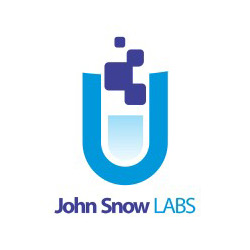 John Snow Labs, an AI and NLP for healthcare company, provides state-of-the-art software, models, and data to help healthcare and life science organizations build, deploy, and operate AI projects.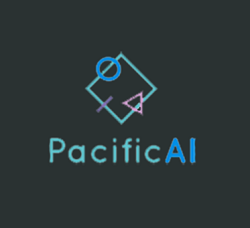 Pacific AI provides consulting CTO services for high-growth software companies, specializing in applying AI, big data and data science. I conduct technology due diligence, board reviews and AI strategy & architecture workshops. An elite team of data scientists, data engineers and data researchers delivers complete projects.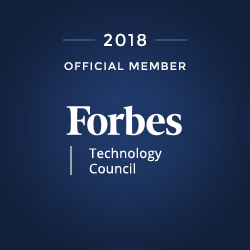 I'm a member of the Forbes Technology Council, an invitation-only community for CIOs, CTOs and technology executives. It's a curated network of successful peers, provides access to a variety of benefits and resources, and includes the opportunity to submit thought leadership articles and short tips on industry-related topics for publishing on Forbes.com.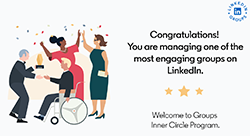 I started and run the Linkedin group for data science in healthcare. Doing my best to keep an open, evidence based and vendor neutral discussion, focused on recent research results and field case studies.